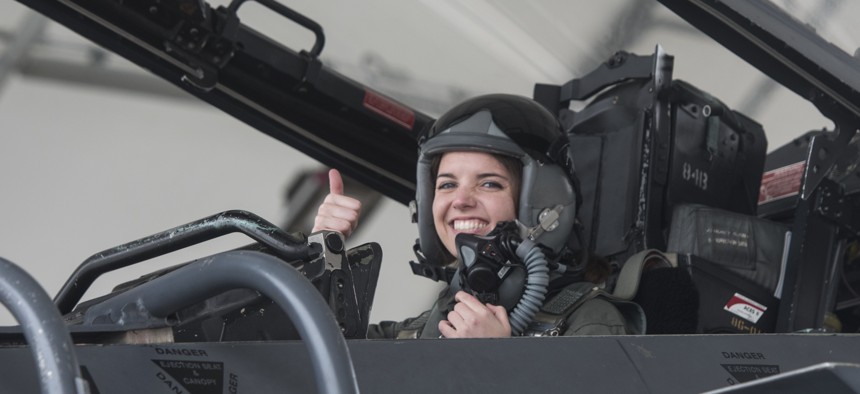 How a Problem-Solving Course Could Help Rebuild Trust in the US Military – By Alex Gallo & Tom Nelson (Defense One) / Mar 17 2023
Let's expand the Hacking 4 Defense program, which already helps hundreds of college students engage fruitfully with national-security problems.
As the Pentagon works to recover from its worst-ever recruiting year, it should broaden its efforts to increase Americans' familiarity and trust with the U.S. military. One way it might do so is to bring its Hacking 4 Defense course to more universities and even high schools.
The Army has struggled the most, missing its goal by 15,000 recruits, but all the services are hindered by a general lack of trust in our government. Last year, only two in 10 Americans said they trust Washington to do what is right. Distrust is also bleeding into the military, according to a 2022 Reagan National Defense Survey. It suggested that perceptions of a politicized military led to a decrease in confidence in the institution.
Hacking 4 Defense—H4D for short—was founded in 2016 to make national security both attractive and real to a new generation through hands-on problem-solving. Launched at Stanford University and expanded to many other colleges, the course challenges teams of university students to find innovative and entrepreneurial ways to solve the Pentagon's hardest problems. This engagement boosts familiarity, and, ultimately, trust among some of America's best and brightest young people. In our own work as H4D professors, we have watched our students join the military, start mission-oriented companies and non-profits, and pursue public-service careers in other federal, state, and local agencies. Wherever they wind up, they become part of a cadre of skilled innovators who bring uninhibited creativity and an acceptance of risk that is missing in traditional government culture.
CONTINUE > https://www.defenseone.com/ideas/2023/03/how-problem-solving-course-could-help-rebuild-trust-us-military/384160/