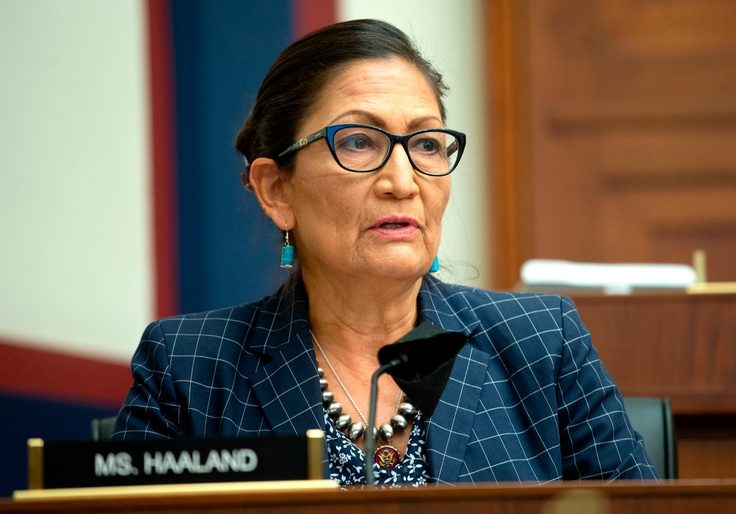 'It's Armageddon': Media Silent on Biden Admin Plan to Snatch Public Land For Solar Farms – By Susannah Luthi (Free Beacon) / Jan 20, 2023
News outlets slammed Trump-era plans to use public land for energy projects
The media have been largely silent on a Biden administration energy project that one conservationist said would be "armageddon" for public lands. It's a far cry from how reporters covered similar proposals under former president Donald Trump.
In December 2022, Interior Secretary Deb Haaland announced that her department would expedite plans to build solar energy farms on up to 100 million acres of untouched public land in five Western states, in a bid to "tackle climate change." The announcement has garnered little to no national attention, save for the occasional report that the Biden administration is expanding renewable energy production.
National outlets took a far more critical approach to Trump-era land use proposals. "Where Will Trump's War on Public Lands End?" the New Yorker wondered in 2017. The following year, a New York Times headline lamented that a "Trump Drilling Plan Threatens 9 Million Acres of Sage Grouse Habitat." The coverage gap indicates a media bias, not just against Trump, but also for green energy.
CONTINUE > https://freebeacon.com/media/its-armageddon-media-silent-on-biden-admin-plan-to-snatch-public-land-for-solar-farms/