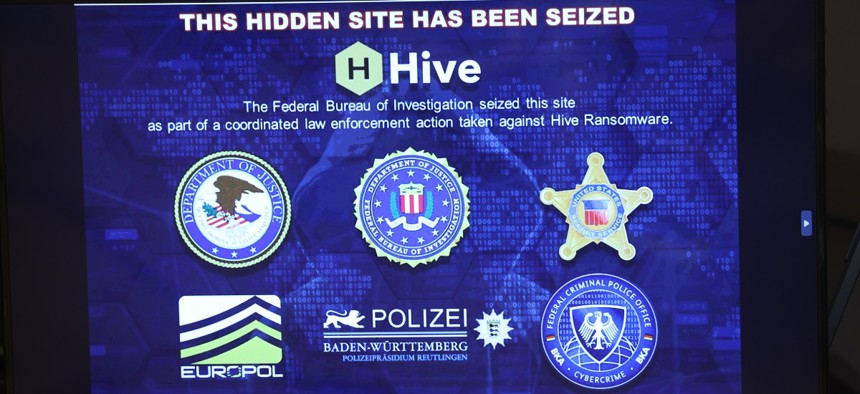 Justice 'Hacked the Hackers' of Hive Ransomware, Stopping $130M in Demands – Kirsten Errick (Nextgov) / Jan 26, 2023
It took national and international cooperation to thwart the group, who targeted more than 1,500 victims.
After a months-long effort, the Department of Justice has disrupted the Hive ransomware group—which the FBI labeled a top 5 ransomware threat—according to an announcement on Thursday.
The efforts of the DOJ and international partners "hacked the hackers," hindering $130 million in ransom demands, according to Deputy Attorney General Lisa O. Monaco.
Hive ransomware group went after more than 1,500 victims in 80-plus countries, the announcement noted. Victims included hospitals, school districts, financial firms and critical infrastructure.
These attacks have greatly disrupted victims' operations, such as impacting a hospital's response to COVID-19, the DOJ stated. Specifically, one hospital had to use analog methods to treat existing patients and could not accept new patients after the attack.
CONTINUE > https://www.nextgov.com/technology-news/2023/01/justice-hacked-hackers-hive-ransomware-stopping-130m-demands/382279/