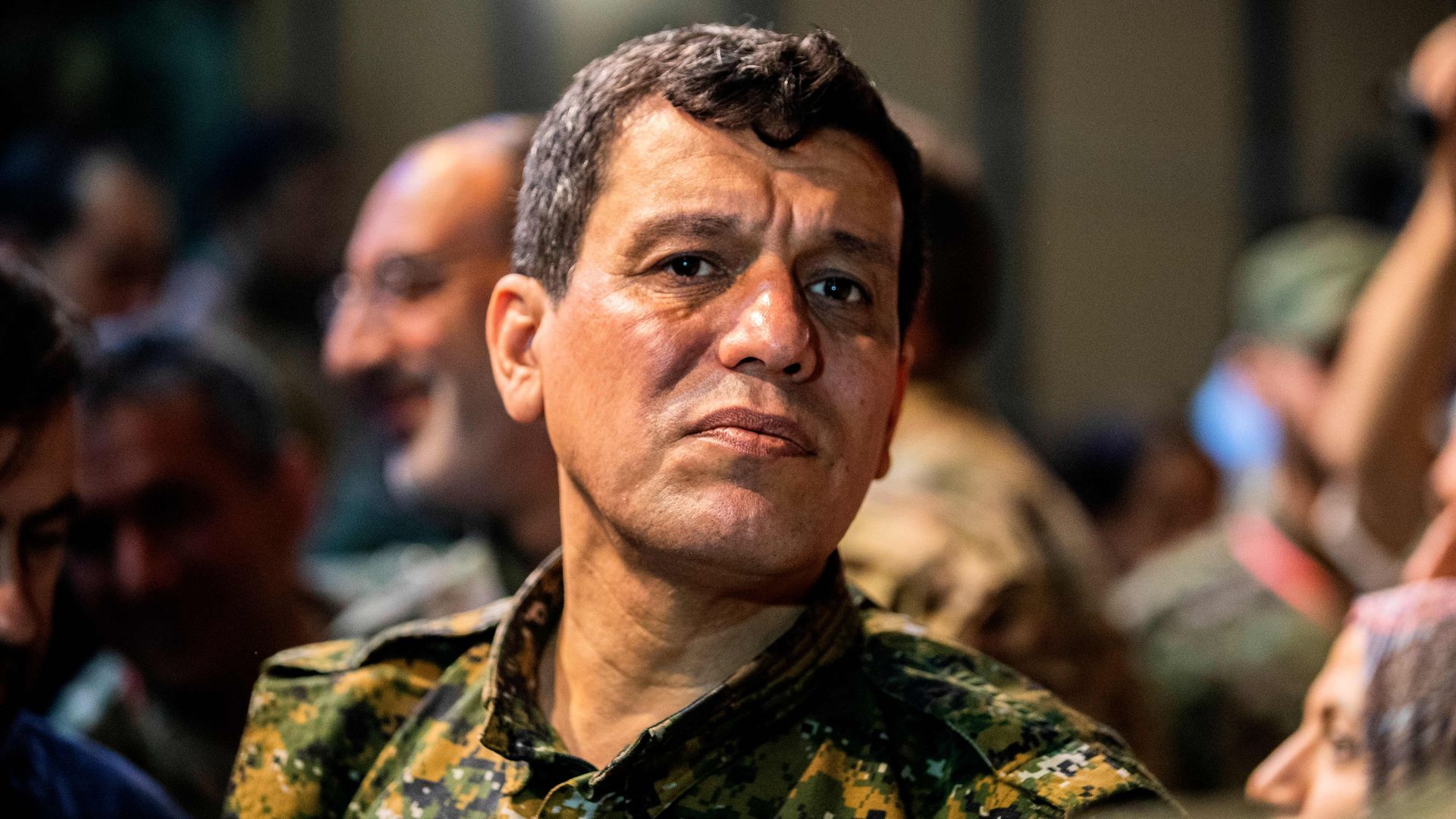 Kurdish commander: U.S. has "moral duty" to prevent Turkish incursion in Syria – By Dave Lawler (Axios) / Nov 23, 2022
The commander of the U.S.-backed Syrian Democratic Forces (SDF) tells Axios the U.S. has a "moral duty" to do more to prevent Turkish President Recep Tayyip Erdoğan from ordering a ground offensive into Kurdish-controlled northeastern Syria.
The big picture: Turkey has launched drone, air and artillery strikes across the border into Syria over the past four days, with Erdoğan now promising to send in troops and tanks.
The mostly Kurdish SDF was the most effective U.S. partner in combating ISIS in Syria, but Erdoğan considers the militia an enemy and blames Kurdish groups for a Nov. 13 terror attack in Istanbul. No group has claimed responsibility for the attack and the SDF and Kurdistan Workers Party (PKK) denied involvement.
The SDF says 18 civilians and four of its soldiers have been killed in the most recent Turkish strikes so far, with more than 50 civilians injured. A CENTCOM spokesperson said on Wednesday an airstrike on an SDF base posed "a risk to U.S. troops and personnel" operating in the area.
Turkey, meanwhile, claims the SDF fired rockets back into Turkey and killed two people, which the SDF denies.
CONTINUE > https://www.axios.com/2022/11/23/kurdish-general-mazloum-biden-stop-turkey-syria