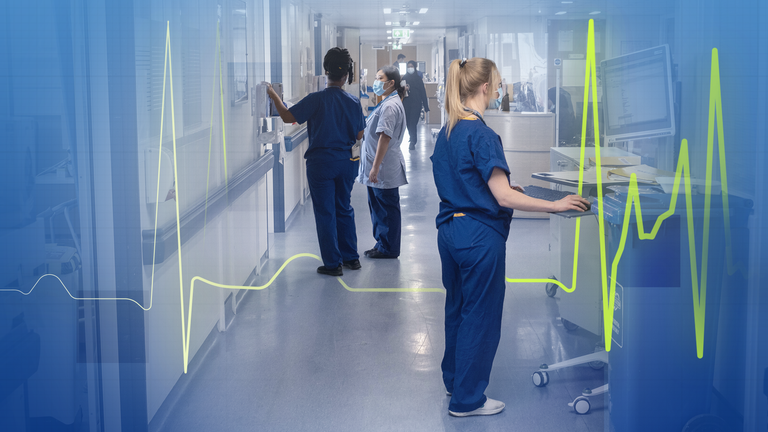 NHS crisis: Patients share their negative and positive experiences – By Sky News Staff (Sky News) / Jan 27, 2023
People have been sharing their stories, including one A&E patient who said her catheter bag overflowed, she pulled a cannula out of her arm and she was "bleeding all over her nightdress".
Patients have been sharing their negative and positive experiences of the health service with Sky News during a day of special programmes about the NHS crisis, including a live phone-in and an audience debate.
We have been looking at whether the service can survive as it currently endures its most difficult winter on record.
You can see how your health service is performing using the tool below.
It comes as new data shows that GP waiting times fell in December for the second consecutive month, with the share of people managing to secure an urgent appointment on the same day rising from 69% to 74%.
CONTINUE > https://news.sky.com/story/nhs-crisis-patients-share-their-negative-and-positive-experiences-12796148