1947 – The U.N. General Assembly passed a resolution that called for the division of Palestine between Arabs and Jews. Anti-Jewish riots in Aleppo erupt after UN votes to partition Palestine, with cost of 75 lives and the disappearance of medieval manuscript the Aleppo Codex
526 – A possible date for the Antioch earthquake in present-day Syria (then the Byzantine Empire) which killed 200,000 people
1349 – Jews of Augsburg, Germany massacred
1760 – French commandant Beletre surrenders Detroit to Major R. Rogers
1777 – City of San Jose Founded
1781 – Crew of slave ship Zong murder about 142 African slaves by dumping them into the sea, to claim insurance
1812 – Napoleon's Grand Army crosses Berezina River in retreat from Russia
1830 – November Uprising: An armed rebellion against Russia's rule beings in Poland begins
1847 – Cayuse Indians kill missionaries Marcus & Narcissa Whitman, and 12 others in Walla Walla, Oregon
1864 – The Sand Creek Massacre occurred in Colorado when a militia led by Colonel John Chivington, killed at least 400 peaceful Cheyenne and Arapaho Indians who had surrendered and had been given permission to camp.
1872 – Indian Wars: The Modoc War begins with the Battle of Lost River
1893 – Ziqiang Institute, today known as Wuhan University, is founded by Zhang Zhidong, governor of Hubei and Hunan Provinces in late Qing Dynasty of China after his memorial to the throne is approved by the Qing Government.
1916 – US declares martial law in Dominican Republic
1923 – The Dawes Commission, chaired by the American Banker Charles G. Dawes, is set up to look into the German economic situation and make recommendations that the US can accept
1929 – The first airplane flight over the South Pole was made by U.S. Navy Lt. Comdr. Richard E. Byrd.
1933 – 1st state liquor stores authorized (Pennsylvania)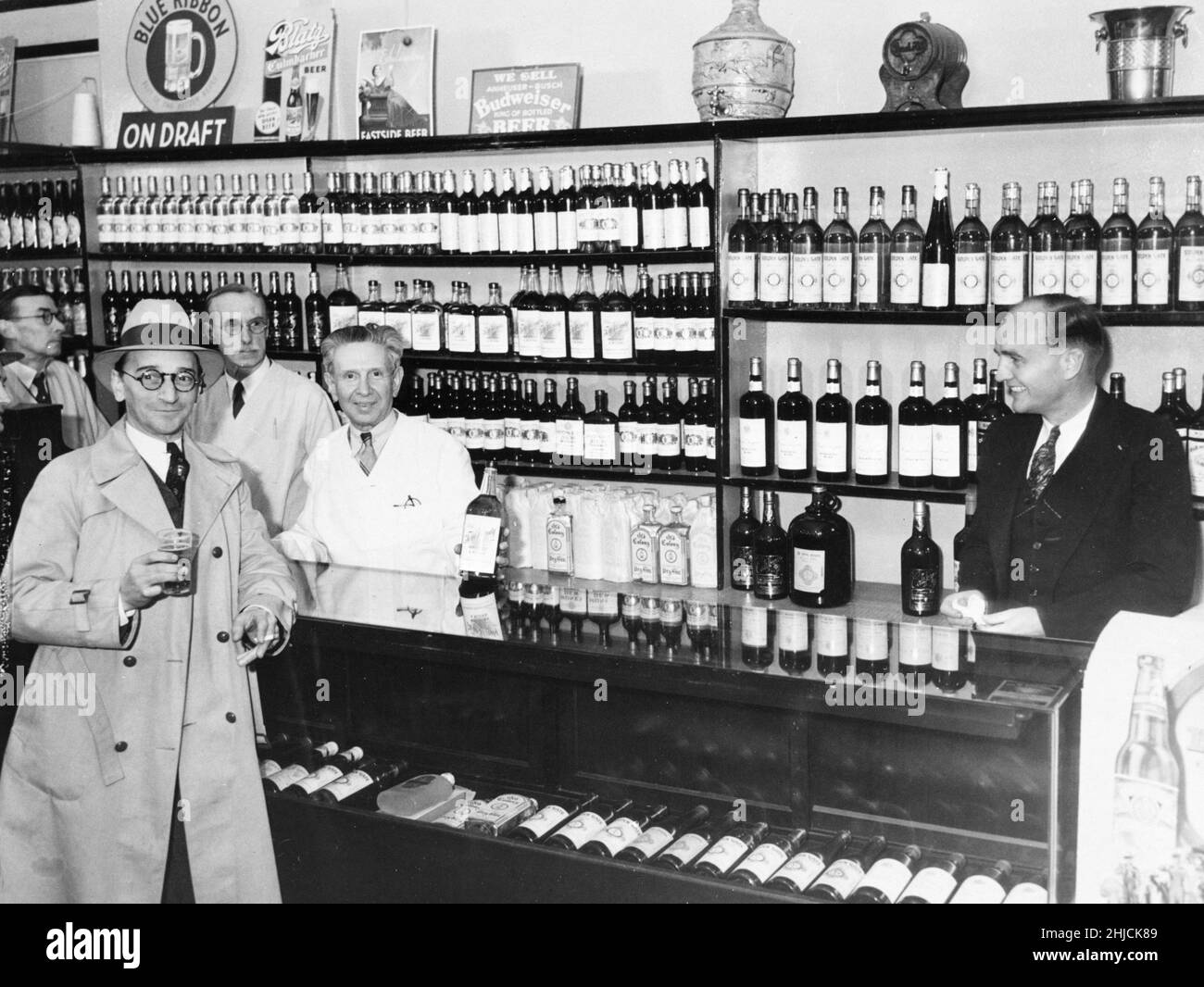 1935 – Physicist Erwin Schrödinger publishes his famous thought experiment "Schrödinger's cat", a paradox that illustrates the problem of the Copenhagen interpretation of quantum mechanics
1939 – The USSR broke off diplomatic relations with Finland prior to a Soviet attack.
1941 – Passenger ship Lurline sends radio signal of sighting Japanese war fleet
1942 – US Office of Price Administration rations coffee for everyone, 10 pound a year
1945 – The monarchy was abolished in Yugoslavia and a republic proclaimed.
1947 – The U.N. General Assembly passed a resolution that called for the division of Palestine between Arabs and Jews.
1947 – Anti-Jewish riots in Aleppo erupt after UN votes to partition Palestine, with cost of 75 lives and the disappearance of medieval manuscript the Aleppo Codex
1952 – US President-elect Eisenhower visits Korea to assess war
1961 – Following the failure of the Bay of Pigs invasion CIA Director Allen Dulles resigns and is replaced by John McCone
1961 – The Mercury-Atlas 5 spacecraft was launched by the U.S. with Enos the chimp on board. The craft orbited the earth twice before landing off Puerto Rico.
1963 – U.S. President Johnson named a commission headed by Earl Warren to investigate the assassination of President Kennedy.
1967 – U.S. Secretary of Defense Robert S. McNamara announced that he was leaving the Johnson administration to become president of the World Bank.
1972 – Atari Releases Pong, One of the very first arcade games to hit the market, Pong was a 1 or 2 player video game similar to tennis, where the goal is to use a paddle to hit a ball. Around 35000 Pong consoles were sold around the world.
1974 – In Britain, a bill that outlawed the Irish Republican Army became effective.
1975 – US President Gerald Ford requires states to provide free education for handicapped
1978 – UN observes "international day of solidarity with Palestinian people," boycotted by US & about 20 other countries
1981 – Actress Natalie Wood drowned in a boating accident off Santa Catalina Island, CA, at the age 43.
1982 – The U.N. General Assembly voted that the Soviet Union should withdraw its troops from Afghanistan.
1987 – A Korean jetliner disappeared off Burma, with 115 people aboard.
1988 – The U.S. Supreme Court ruled that the rights of criminal defendants are not violated when police unintentionally fail to preserve potentially vital evidence.
1989 – In Czechoslovakia, the Communist-run parliament ended the party's 40-year monopoly on power.
1990 – The U.N. Security Council voted to authorize military action if Iraq did not withdraw its troops from Kuwait and release all foreign hostages by January 15, 1991.
1994 – The U.S. House passed the revised General Agreement on Tariffs and Trade.
1994 – Fighter jets attacked the capital of Chechnya and its airport only hours after Russian President Boris Yeltsin demanded the breakaway republic end its civil war.
1994 – Seoul, Korea, celebrated the 600th anniversary of its founding
1995 – US President Bill Clinton lifts ban on exports of oil from the Alaskan North Slope; the ban was imposed after the oil embargo by Arab oil producers in 1973
1996 – A U.N. court sentenced Bosnian Serb army soldier Drazen Erdemovic to 10 years in prison for his role in the massacre of 1,200 Muslims. The sentence was the first international war crimes sentence since World War II.
1998 – Swiss voters overwhelmingly rejected legalizing heroin and other narcotics.
2004 – Godzilla received a star on the Hollywood Walk of Fame.
2012 – 30 people are killed and 100 are wounded by bombs in Hillah and Karbala, Iraq
2017 – Bosnian war criminal Slobodan Praljak commits suicide by poison in court at The Hague after 20 year prison term read out
2019 – Terrorist knife attack at Fishmongers Hall by London Bridge, kills two and injures three, attacker who was previously imprisoned for 2012 terror offence is shot dead
REFERENCE: history.net, onthisday.com, thepeopleshistory.com, timeanddate.com, scopesys.com, on-this-day.com