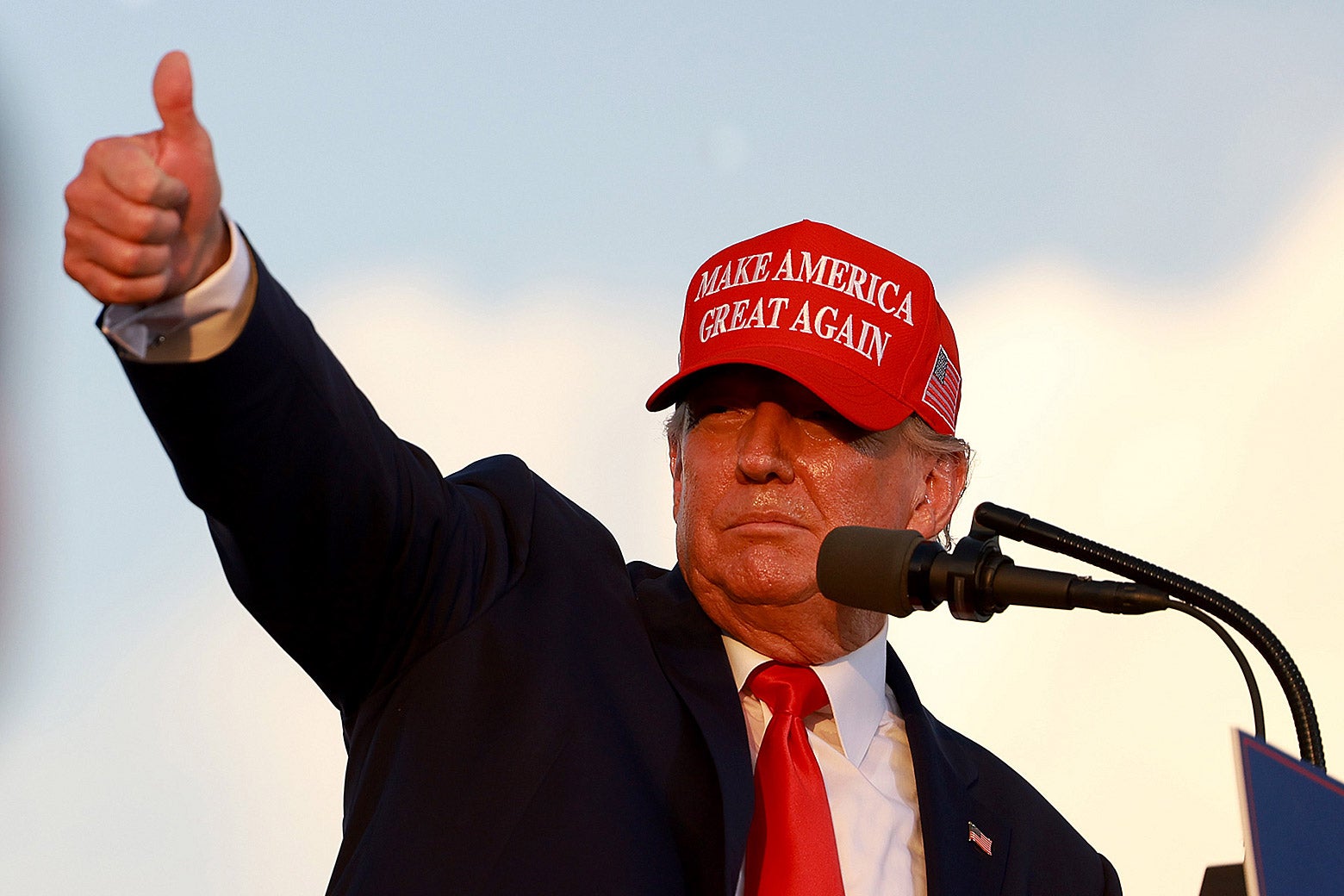 Why Garland Appointing a Special Counsel Likely Benefits Donald Trump – By Jeremy Stahl (Slate) / Nov 18, 2022
On Friday, Attorney General Merrick Garland announced he was appointing Jack Smith as special counsel to take over the investigation into Donald Trump's alleged pilfering of classified documents to Mar-a-Lago, as well as the investigation into his actions surrounding the Jan. 6 insurrection.
At first glance, the move may seem like bad news for the former president. But actually, it is the best that Trump could have hoped for—and is in fact possibly the pay off he was looking for by announcing his candidacy for president this week, months earlier than any previous non-incumbent major party candidate. It's been widely reported that Trump was hoping to stave off the closing snare of the Justice Department inquiries and even potential indictment by announcing so early. When he explained the decision, Garland indeed said it was the direct consequence of Trump's campaign announcement. "Based on recent developments, including the former president's announcement that he is a candidate for president in the next election, and the sitting president's stated intention to be a candidate as well, I have concluded that it is in the public interest to appoint a special counsel," Garland said.
Why is a special counsel appointment so good for Trump? The move could add months and possibly years of delay to a grand jury inquiry that experts say already produced more than enough evidence to indict him. The Trump indictment could be delayed to the point that he's able to mount a political comeback and hold off justice permanently by again claiming power, or Trump could merely receive a pardon by a different Republican president in 2025. If that happens, Garland's decision could prove largely to blame.
For his part, Garland said that he believed the special counsel's work could be conducted expeditiously. "Given the work to date and Mr. Smith's prosecutorial experience, I am confident that this appointment will not slow the completion of these investigations," he said when announcing the decision.
CONTINUE > https://slate.com/news-and-politics/2022/11/special-counsel-appointed-garland-trump.html